14 essential features of a great automated webinar platform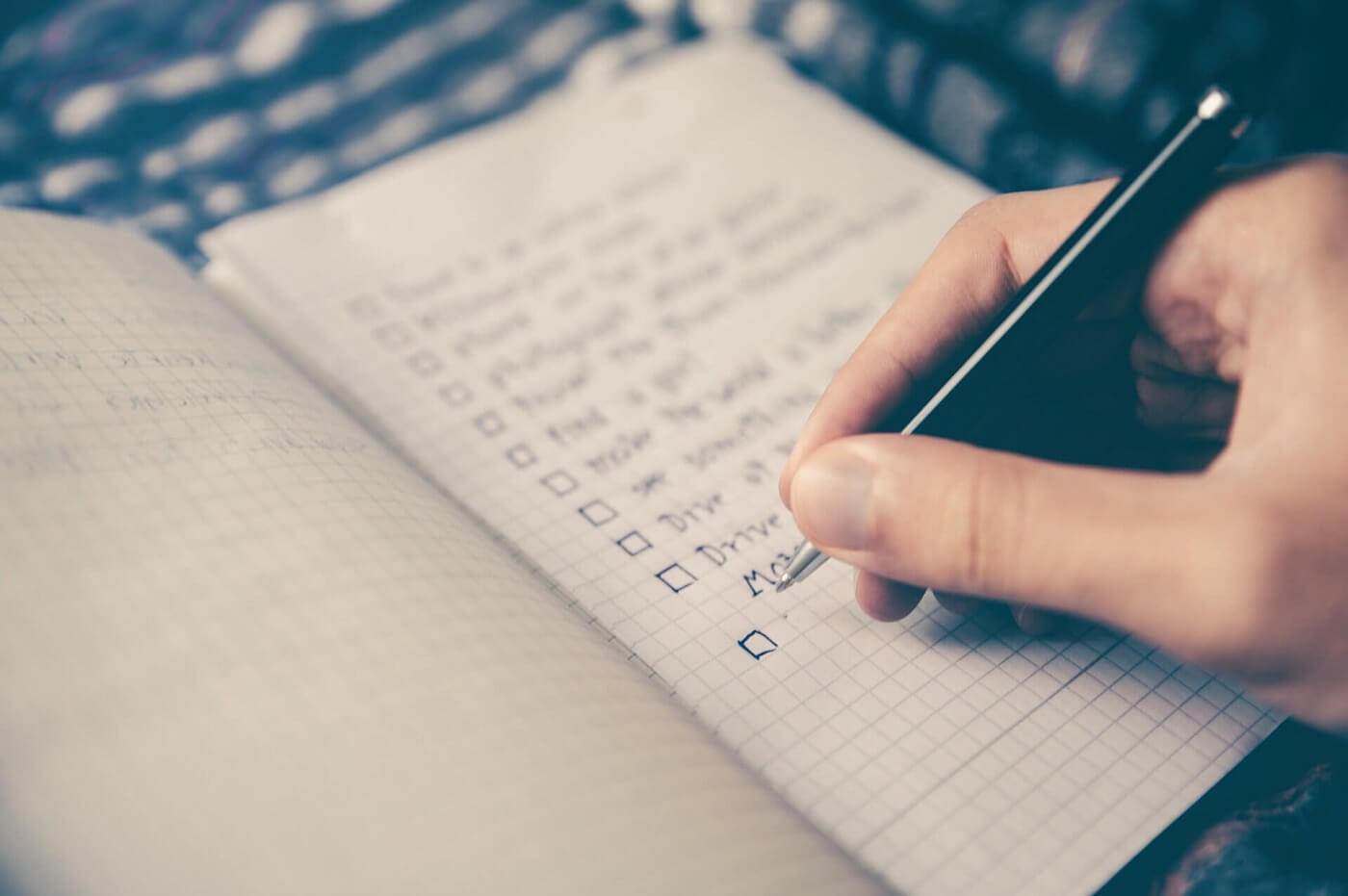 The internet has experienced some amazing changes thanks to the power of technology and communication. One of the most successful methods to reach audiences and communicate with potential customers, clients, and employees is the use of webinars.
The automated webinar has become a very popular choice for those who want to create engaging content that is available 24/7. This technology allows you to focus on answering the live chat or to be doing something else while the webinar runs for your audience.
The reasons why automated webinars are great are vast, but the topic of this post is to give you the details on the most essential features of good automated webinar software.
We have taken the time to analyze every possible feature that could be of use for automated webinar platforms. We also looked into many features that ended up being useless or of very little importance and those features did not make it to this list.
Video hosting
Most automated webinar platforms force you to use external video links and they do not host the videos for you. It's important for the software you choose to have the option of allowing you to upload the video to their site.
This is extremely important because it gives you more power over your content and you don't have to deal with external link issues.
Self hosting can also be an expensive approach with a cost of around $0.10 per stream of a 1 hour video per attendee. For example, 500 attendees per month with a 1GB video hosted at any major cloud provider could end up costing you around $50. This type of expense can add up to significant digits.
You should also look for an option that makes proper use of adaptive bitrate to ensure that smaller devices get a lower resolution version to save mobile bandwidth and larger screens will get higher video quality.
Simplicity
There is nothing more important than being able to make use of a practical and reliable interface that simplifies work for you. This is one of the most essential aspects of any kind of webinar software solution.
Attendees should also have an easy time making use of the platform. If the interface is complex, some attendees might feel discouraged and they could abandon the webinar.
Some platforms are too complex in the way that they present their features and this is not a good thing for people who have little experience with technology. A good platform is always going to produce results that will be much easier to handle for anyone who has the most basic experience with computers.
The biggest thing to consider when you are making use of any kind of platform is that we are living in very hectic times. This means that you want to be able to save as much of your productive time as you possibly can.
By making use of a platform with robust features and a simple interface, you are going to be able to increase your productivity. This is a direct result of making use of a platform that helps you save time.
Simulated events
A great number of options should be made available including chat messages, info messages with links to free eBooks, number of attendees, polls, alerts, offers, and a load of customizable options.
It's essential to have these extra features because it gives you another layer of interactivity with your audience. By engaging them in ways that allow their participation, you are also strengthening the relationship with those individuals and they are going to be more receptive to any future webinars and your offers.
Don't forget that people like the idea of experiencing a level of involvement that goes beyond the basic interactions that customers have with business owners. In this case, the attendees with the webinar hosts.
Live preview
Another very powerful feature that is not found on many platforms is the live preview. This allows you to check the way that the webinar has been set up and to look for anything that may not be configured as expected.
You will use this feature mainly when editing your webinar. It allows you to preview the changes you made without rewatching the whole webinar thus saving you a lot of time.
Live chat
Being able to have a live chat option for the host to communicate with attendees is going to be essential. Even if the webinar video is not live, there should be an option for a quality live chat to be implemented into the webinar.
Automated webinar experiences can be quite good if the chat is happening live and someone is actually there to reply to questions that the attendees may have regarding the footage they are seeing.
When you have the power to attend your own webinar without worrying about what is happening with the footage, you can take the time to start engaging in conversations with attendees and you can also answer questions without making your audience wait.
Advanced scheduling
Your preferred schedule should be easy to configure if you are looking to host webinars on very specific hours and dates. Running the webinar on the clock every hour, or every 15 minutes should be easy to set up in order to take advantage of the autopilot features.
Customizable landing pages
Webinars have two core landing pages:
registration page
thank you page
You want your registration page to be interesting enough to capture the attention of the reader. Its main purpose is to get the user signed up for your webinar.
Thank you page, on the other hand, should recap the basic webinar information. It should contain the date and time of the webinar session. It should also allow attendees to import the webinar event into their calendar. This way, they are more likely to show up since their calendar application will notify them several times before the event.
It is always good to experiment with words and observe the result. Your webinar platform should have several different registration page templates that match your style and the webinar topic. In rare cases, you might want to use a 3rd party landing page service. And your webinar platform should allow you to use it.
Custom registration forms
The registration form should include phone numbers, and any other information you find relevant to request with a checkbox for consent at the end. There should also be a customizable opt-in page that allows people to register and gives you the opportunity to collect important information.
This is going to be essential for those who are looking to create a database of people who attend their webinars. Gathering this information is one of the first steps that people want to be taking when they start to run any kind of webinar activity.
Being able to get people to register with ease and with a safe system is essential for the success of your webinars. Remember that your registrants become your target audience for remarketing and future email marketing campaigns.
Integration scripts
Although many webinar platforms gather basic webinar statistics for you, you might want to use custom tracking scripts such as Facebook Pixel or Google Analytics on your registration, thank you, and live room pages.
This way, you can gather more information about your attendees. You can also track your attendees through multiple services and use remarketing more smartly.
Adjustable email marketing
Email marketing continues to be essential for any kind of interaction with your potential customers. This means that you want to make sure that the webinar platform you use allows you to have multiple options to reach people before and after the webinar takes place.
Digital marketers all over the world agree that email marketing is still one of the most powerful and viable methods to engage audiences. This is why it's so useful and so important to ensure that the platform you use is going to allow you to make proper use of email marketing tactics to interact with your audience.
Statistics
Everything ranging from the number of registered users, to the attended users, replay views, peak attendee count, and peak time. These are all statistics that you need to be able to have with you in order to ensure the best possible results.
Statistics can be one of the most useful elements for any business because they allow you to look into the things that need to be improved. Metrics are very revealing and they will give you the kind of detail you need in order to make the necessary changes that will help you take your business to the next level.
GDPR compliance
Being able to have a GDPR compliant platform to use is essential for the protection of the personal data and privacy of all webinar users who are EU citizens.
Privacy is a big issue in the world right now and online privacy laws are becoming more and more relevant. This makes GDPR compliance extremely important.
If you are using any type of platform that involves gathering data from the public, you need to make sure that everything is done properly in order to avoid any legal issues down the line.
Those who are unaware of the General Data Protection Regulation should take the time to read as much as they can on the subject. This is going to be essential for protection of their business.
Third party integrations
Being able to have connectivity with third party services is also going to be extremely important. There are several software solutions that can be used in synergy with webinar platforms. MailChimp and ActiveCampaign are good examples.
The more third party compatibility is available, the better. This is a great way to expand the functionality and the reliability of any type of software solution and that is going to be very helpful for any kind of project.
Mobile responsiveness
Every part of the experience for your webinar attendees should be mobile responsive. This means that everyone should be able to use a mobile device without having any kind of issues with resolution or compatibility.
The mobile audiences of the world are growing bigger every day and some areas have more mobile users than desktop or laptop users. It's important to consider that smartphones are much more accessible and practical than desktop computers or laptop computers.
This is one of the reasons why the mobile audience is so big and so relevant. You want to make sure that any platform that you decide to use is going to create content that will be mobile friendly. Those who fail to use platforms with mobile compatibility for their webinars are going to be missing out on a large percentage of potential attendees.
Final thoughts
The biggest problem that people face when they start using a new platform is that it may not have all the features they need. This is the main reason why we created this list of essential features for you to take into consideration before choosing a platform.
The main thing to keep in mind is that a good platform is always going to provide the solutions you need and you should never settle for less than the best. Take your time to evaluate what kind of features you need. We believe that you will sooner or later find out that your life is easier having access to all the mentioned features.